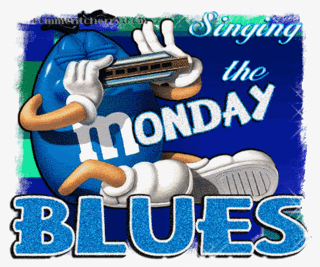 Something sweet for the worst day of the week. Cool photo credit bodybuilding.com
Out of all the days in the week, Mondays suck the most. Nobody knows why; it was just built that way. Maybe we can't change that. BUT, we can make Mondays a whole lot sweeter.
Here's the plan. Starting tomorrow, Married to Chocolate will launch a new No-Bake series. I will post a recipe every Monday that's ridiculously easy to make, you can make it even when your strapped for time
or
cash. Usually it involves ingredients already in your cupboard, and maybe one or two you might have to get. AND, here's a promise you can count on:
No ovens necessary
.
Quick, cheap and easy. That's what No-bake Mondays is about.
Stay tuned.
-
Kris Alcantara

Today's Sugarhigh
: Cinnamon-Mongo Hopia from H-Mart Bakery
Score
: eh. B-